Kam-Le International Logistics Ltd.
COMPANY PROFILE….
Take this opportunity to introduce our selves,
Kam-Le Logistics Co., Ltd. which has been founded in Shenzhen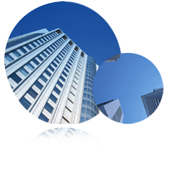 City,China in 2008,
is aiming to provide the best and high qualified transportation services such as air, sea,and road with its 40 highly educated, professional , dynamic and high-skilled employees having many years experiences in their own specific fields.
· Company provides sea, air and road freight forwarding services about import and
export from and to any point of worldwide with extensive agent network. Company
aims to provide its worldwide route/line and international connections in the quickest
and shortest way while it service as bridge with using last technology opportunities
between customers and transportation points in economical rates.
· Company has an intension of keeping you as a part of our succesfull business partner with economic rates and technologic communications solutions.
· Company aims to transport its goods with in the quickest, safety conditions and
economical rates in order to keep customer satisfaction in the foreground while
company see our customer as a business partner. .
OUR SERVICES :
International Freight Forwarding
·Project Cargo Logistics Provider
·Air Chartering and Ground Handling Support
·Cargo Sales Representative
·Strong Specialist in Cross Trade Business
·Customs and Clearing Broker in the PRC,CHINA
·Cargo Insurance.